The Trace Center has created a free tool for analyzing content for seizure provoking visual stimuli.   This tool can test content for conformance with the photosensitive seizure preventions rules in both the Web Content Accessibility Guidelines and the proposed new 508 and 255 revised guidelines of the US Access Board.
This tool is available free. It has an open source UI but uses a proprietary analysis engine in its core that was obtained under license from Cambridge Research Associates in the United Kingdom.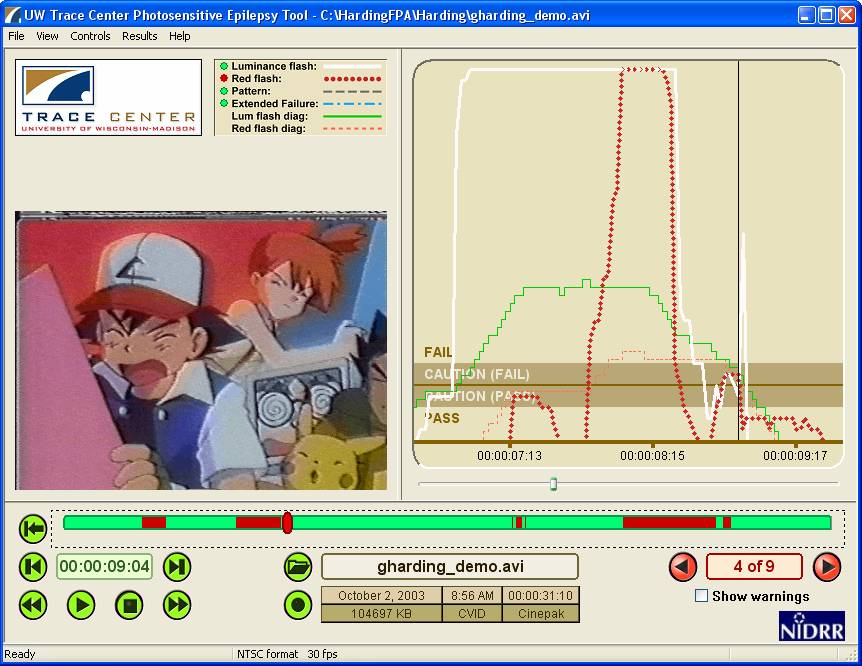 Download the FREE TO USE Tool
More information on the tool and download instructions can be found at http://trace.umd.edu/peat .
Challenge
There is also a challenge posted in the CHALLENGES section of this website. The challenge is to use the WCAG 2.0 guidelines as the criteria and create an open-source engine for carrying out the analysis. Since this must be a 'clean room' implementation – only very limited information can be provided and no information about how to do the algorithms can be provided. And we (the Trace Center) cannot do this ourselves. But we would love to have an open source implementation of the engine. A great and not too difficult challenge for a good algorithms person.